Pedal Go Kart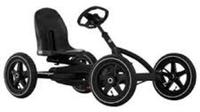 only 15.00$ book now, book here, get extra bonus
1 hour on a pedal go kart!
1 hour on a pedal go kart!
Enjoy great outdoor fun with the Berg's Buddy Go Kart. Stylish and rugged, this pedal go-kart is perfect for budding adventurers. Your young drivers safety is assured with the featured BFR( Brake, Forward, and Reverse) Hub that allows the driver to pedal forward, cruise, brake by pedaling back slightly and even go in reverse by pedaling backward. The rubber tube tires have a hybrid tread that can take virtually any surface while the sealed wheel bearings in the rims allow the kart to roll smoothly.

The waters of Lake Las Vegas are unlike any other in the world due to it being a no wake lake. Lake Las Vegas in Henderson, Nevada, refers to a 320-acre artificial lake and the 3,592-acre developed area around the lake. The area is sometimes referred to as the Lake Las Vegas Resort. Discover an incomparable desert oasis elevating residential resort living in the
Las Vegas valley. Just minutes from McCarran Airport and the
Las Vegas Strip.
only 15.00$ get it now